We Provide Quality Waterproofing Services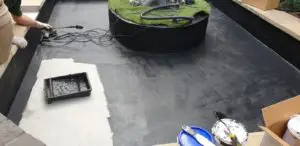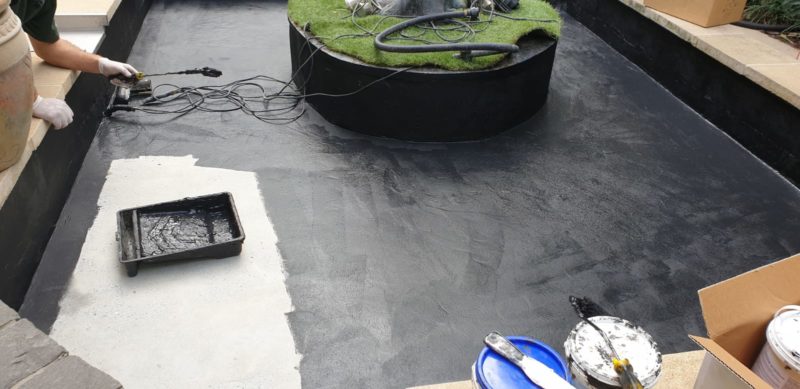 Is your pond losing water? Most likely there is a crack or a waterproofing issues that you don't know about. To identify the problem, the pond often needs to be emptied, which is why its best to inspect your fish pond when you are doing your regular cleaning.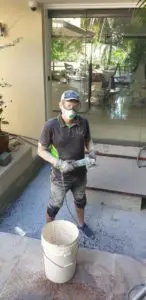 The pond waterproofing membrane has a lifetime of 5 to 10 years depending on the quality and how it's been used. Typically excessive exposure to the sun will speed up the damaging process. The pond design also plays a major role in the pond waterproofing. Often the design itself makes the waterproofing inefficient due to water pressure and other processes.
To get the job done properly, we need to drain the pond, inspect it, fill the cracks, clean the surface and waterproof the entire area with a number of coats of the top quality membrane. It is important to conduct the process safely and not leave a mess as grinding can cause quite a bit of dust. We take extra care with these processes, especially when working with ponds that are inside the living areas of the house.
Over 60% of all Ponds Need Waterpoofing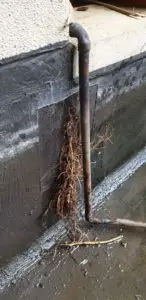 We've cleaned hundreds of ponds and most of the ponds we come across need waterproofing or liner replacement. Often the problem is caused by tree roots that go through the concrete and cause leaks. Another common problem is cracks that occur due to change in temperature.
The Liner Gets Damaged Quicker If Not Properly Installed
Throughout our experience, we've come across many ponds where the liner has been damaged due to poor setup. The most common problem was the lack of padding between the liner and the rocks underneath. Due to the water pressure, the liner would break against the rocks underneath. As a quick solution, you might be able to apply some silicone to isolate the problem, however ideally you would need to change liner and add padding underneath.
Give Us a Call If You Need Help With Waterproofing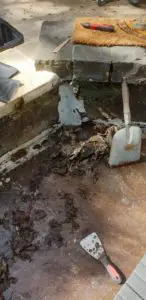 Established in Brisbane, Home Style Fishponds specialises in fish pond and water tank cleaning and maintenance. We provide quality service at affordable price to clients across Brisbane and Gold Coast. The waterproofing service became an essential part of our business due to a number of problems that customers enquired about.
Give us a call on 0404 866 917 to get free quote.