We Clean Water Tanks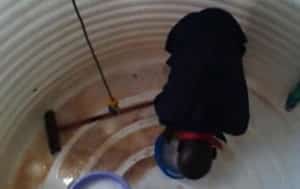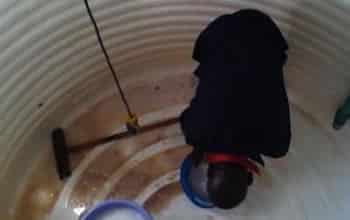 We offer fast and efficient water tank cleaning services to customers across South East Queensland. No job is too big or small for us and we can work with any tank size or shape. Give us a call and we'll be able to provide you with a quote.
Does your tank have any of the following problems?
Water discolouration
Pipe congestion
Water pump/filter not working
Algae build-up
Smelly water
Most water tanks are used for laundry, pool, pond and garden. However, keeping your water tank clean is very important especially if you use the water for drinking. Many tanks don't get serviced frequently and end up with a build-up of organic type (leaves, branches and even vermin).
Why Choose Us?
Professional Advice
Affordable on Price
Fast Turnaround
No Job Too Big or Small
Eco-Friendly Service
How We Work
We use pressure cleaners to clean the insides of water tanks and vacuums to remove the waste. This process usually allows us to remove the cause of the problem. From there we would clean the filter and pipes to make sure that all waste is flushed. We may use chemicals to clean the insides of the pipes and neutralise bacteria by sterilising.
We also service fish ponds and swimming pools.
Contact us to get a free quote today.